High performing coaching providers choose Coordinate Sport to seamlessly manage their
Business.
Customers.
Participants.
Operations.
Bookings.
Team.
Schedule.
Timesheets.
Projects.
Reports.
Performance.
Equipment.
Health & Safety.
Communication.
Credit control.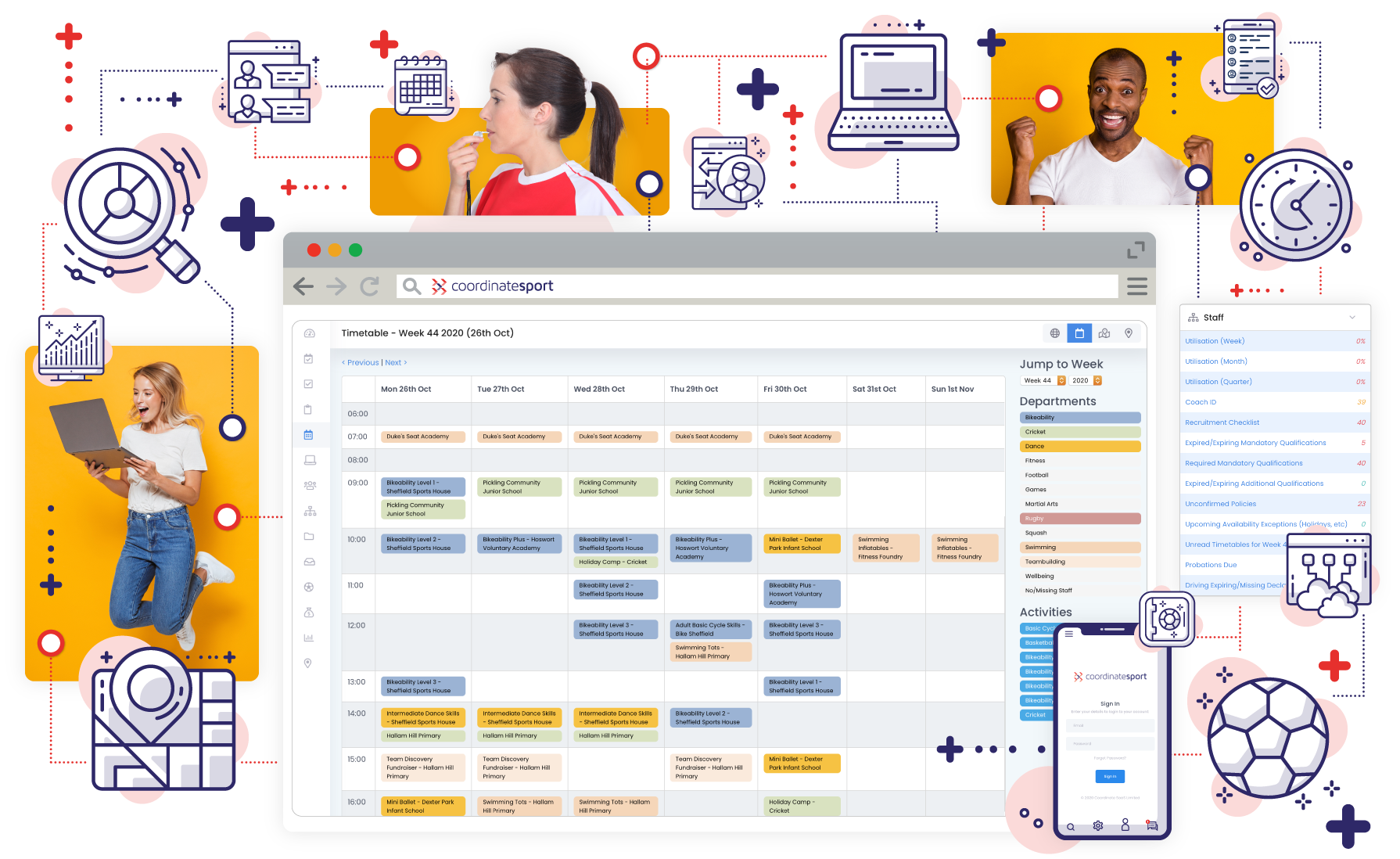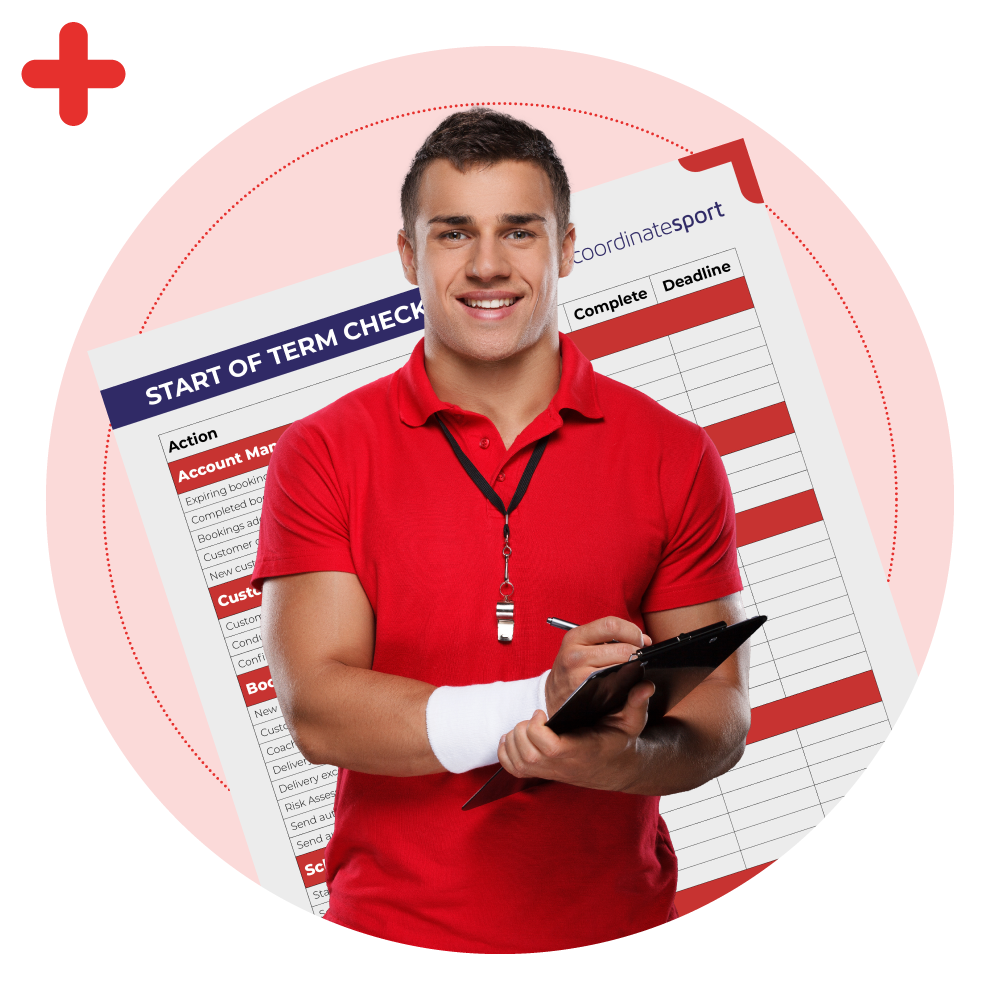 Are your team under pressure preparing for the start of term? Running out of time? Download our helpful checklist to ensure an organised, stress-free start to the term.
Professional providers use Coordinate Sport to manage their business
Coordinate everything in one application
Timetable, scheduling, bookings and projects, payroll and finance, reports, customers, team, equipment, and compliance all from one login.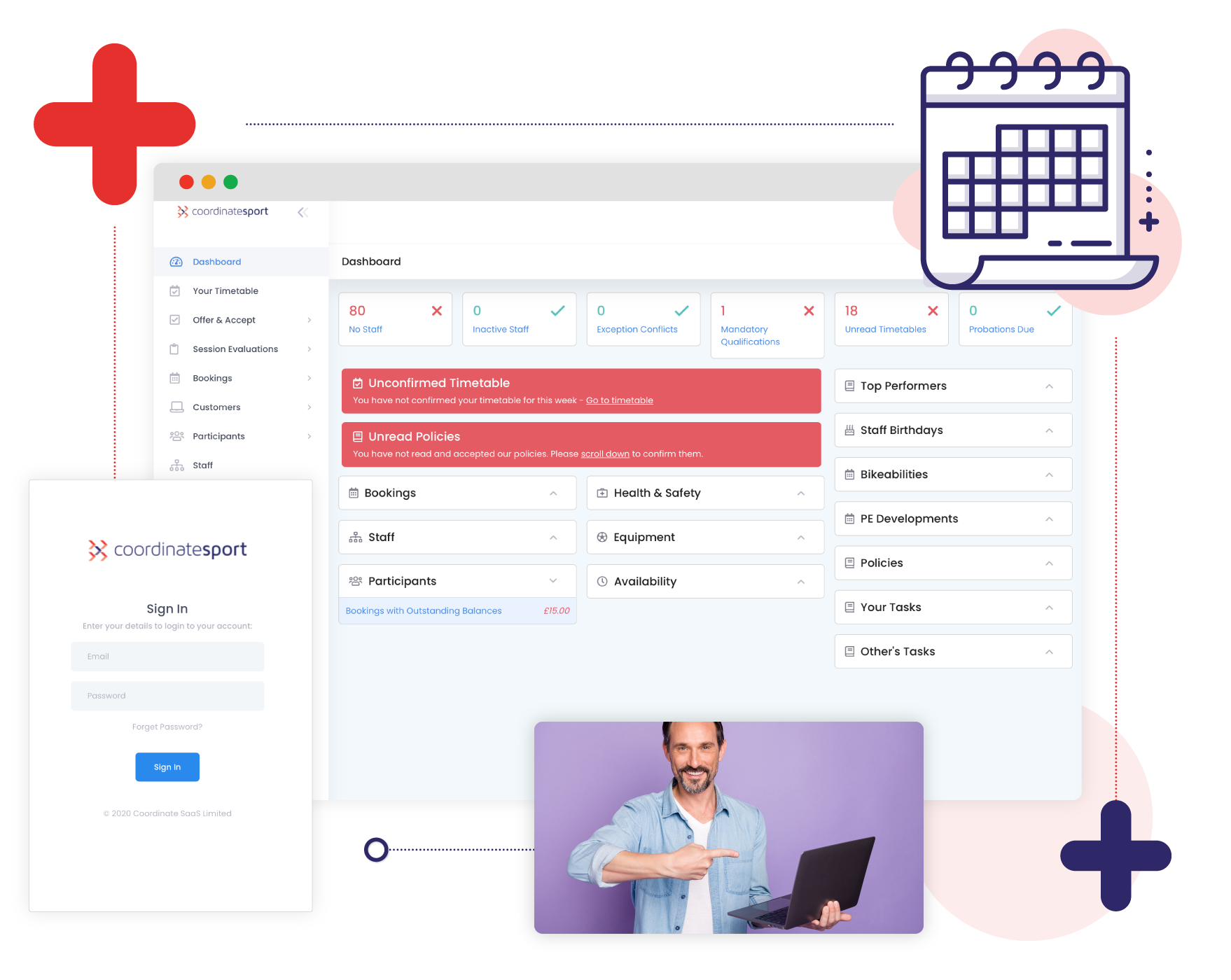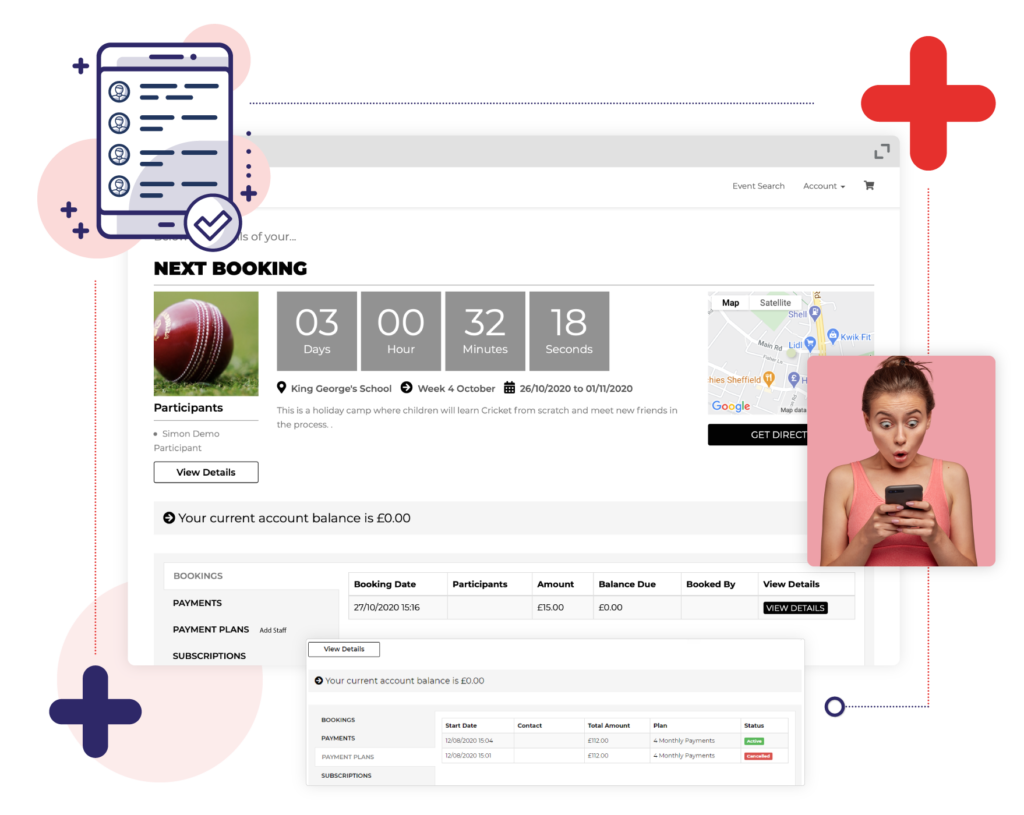 User experience that drives bookings
An effortless booking experience for your customers no matter the size of booking or payment. We reduce your teams' admin, you watch your bookings skyrocket.
Save time with intuitive alerts and automations
Intelligent features, exactly where you need them and engineered to improve efficiency and reduce errors.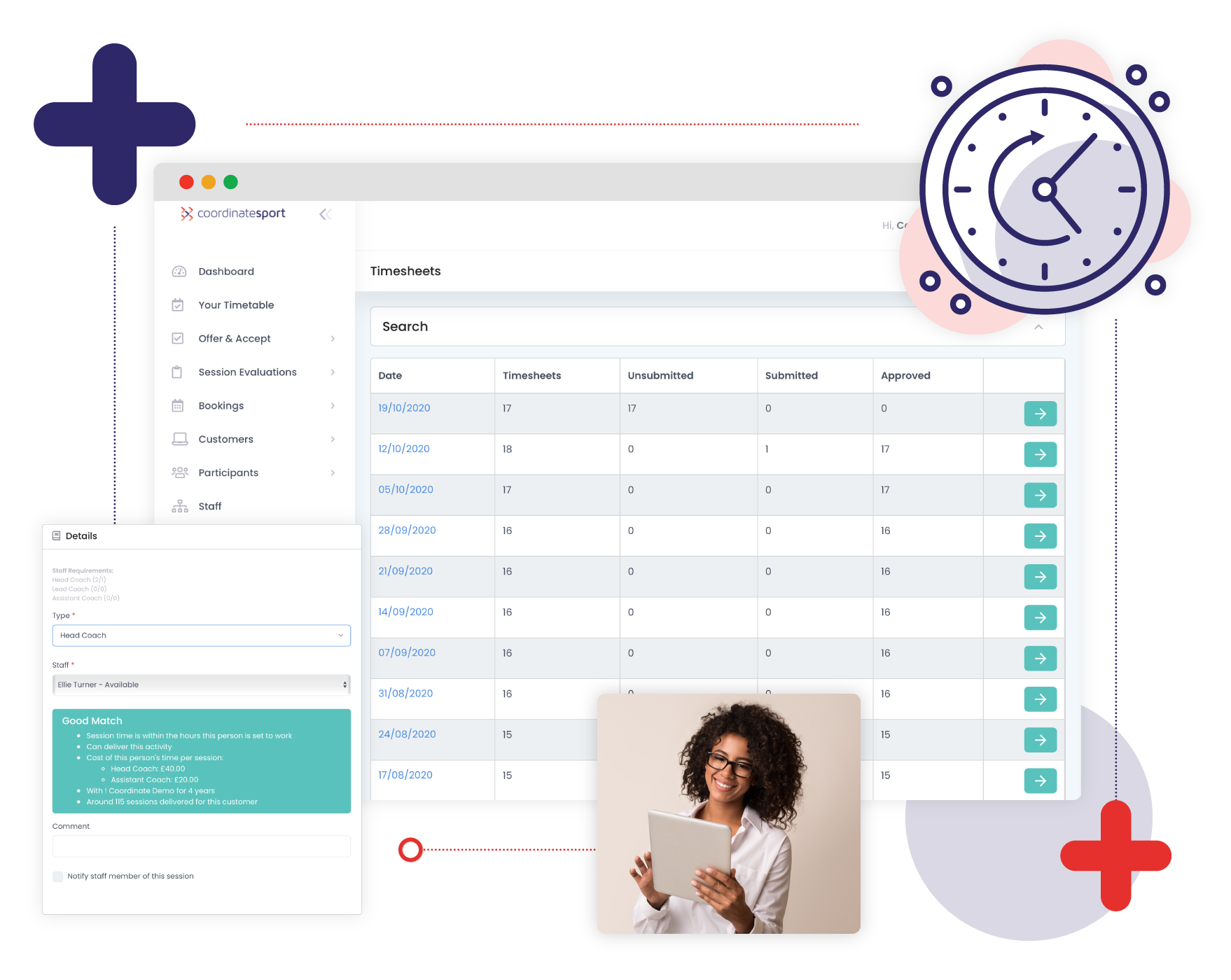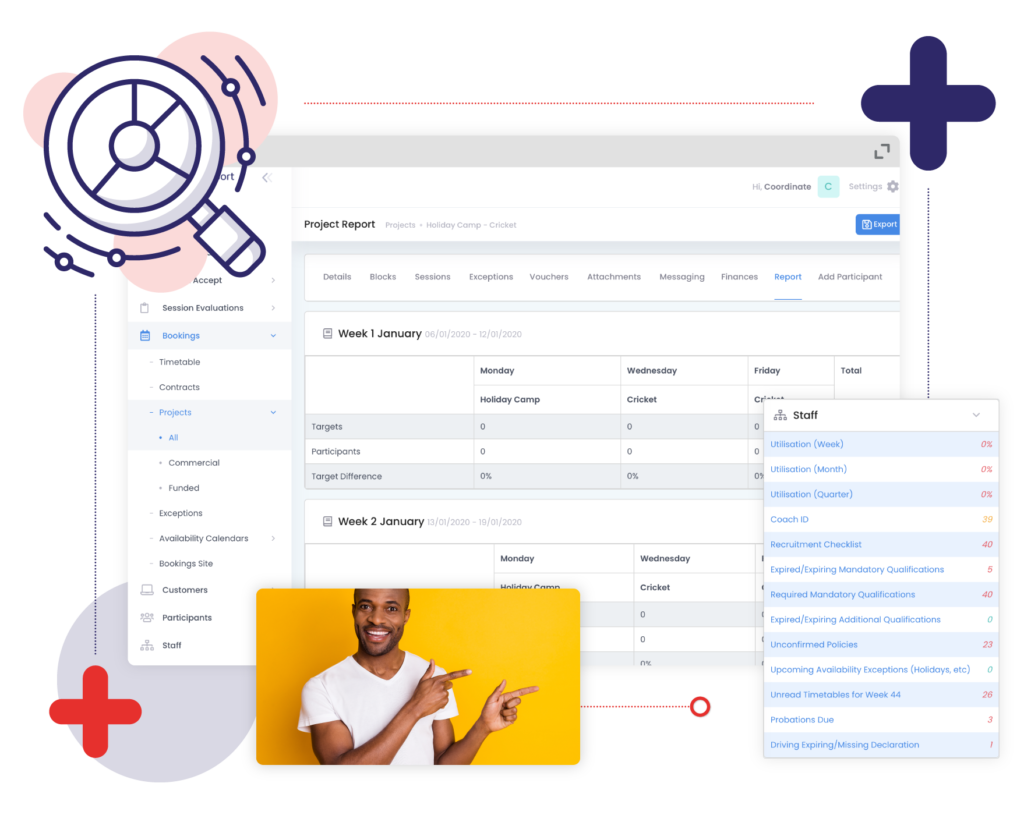 Valuable insights at a glance
KPI information at your fingertips, giving you the insight you need to drive business performance and report project outcomes to funders.