Physical activity has immense potential for reaching public health and community-based targets. From creating preventative government policy on public health to commercially strategic partnerships in criminal justice, social care and employment, physical activity has endless possibilities. As largely preventative models, they can be implemented at a fraction of the cost of any current programmes of spending.
The Levelling Up Agenda provides a governmental framework for significant improvements into 2030. Including academic standards for children, high-quality skills attainment and the narrowing of health expectancy gaps. With consistent support and investment, the sports, fitness, and activities sectors can have a great impact on all these targets.
Physical activity and fitness stress preventative solutions. With the increasing use of social prescription for the NHS, both commercial and third sector organisations have developed research or solutions that alleviate stress on an already taxed institution.
Sport for development is a well-documented preventative solution for mental health support, educational attainment, criminal justice and community development.
In the last few months alone, organisations across the sector have continued to create pathways to unlock the potential of the sector.
Public Health and Research
Strategic partnerships in this area have connected the commercial and third sector with public sector institutions. For example, ukactive recently announced the Battle Cancer Program. Designed to provide structured rehabilitation through physical activity, they will join its Strategic Partnership Group (SPG).
The group facilitates connections that strengthen initiatives that harness physical activity. The Battle Cancer Program is delivered by professionals worldwide to give those who've experienced the impacts of cancer a structured programme for recovery. Through physical activity, they provide support for both the mental and physical needs of their users. In turn, taking stress off the NHS with non-essential appointments.
Similarly, a two-year research project will investigate the necessary transformations for leisure facilities to support 20 million British people with musculoskeletal conditions. Social prescription has great benefits, not only for medical professionals, where overwork can cause serious impacts on the level of care, but again it will utilise the fitness space to reduce expenditure in the long term.
Supporting Children & Young Adults
Statistics on educational attainment and mental and physical wellbeing show the pandemic has had on children and young people. From poverty to holiday hunger, the pandemic revealed that many families struggled to provide for their children when physical schooling wasn't available. Research from as early as 2008 led to the creation of the Holiday and Food Programme (HAFP), with the first pilots being run in 2018.
A simple cost-benefit analysis saw a relatively small investment in holiday care for children positively impacting obesity, isolation, and childhood poverty and hunger. Each exacerbated by the pandemic, evidenced how significant physical activity is to managing children's wellbeing through their formative years
In June, the 320m Pupil Premium was again confirmed for the year 2022/23, an area that has increasingly diversified PE and sport ensuring high-quality services for children. This fund is essential for schools when trying to meet physical activity targets, paying for the resources and equipment required to give children a varied experience. In the past, however, for schools, it's the late confirmation fund and its transparency, not the fund itself that reduces its effectiveness.
Widening the net for curriculum targets for physical activity can also have great benefits. For example, Maths on the Move, a Tagtiv8 programme, has found consistent progress when using academic targets as a framework for development. More than 80% of children were more confident with the maths concepts they learned when learned through this physical activity-based programme.
Creating Inclusive Spaces
The sector has made great strides to improve inclusivity in spaces in sports and fitness. Statistics show that more than 300,000 women are less active than males, with men living more active lives in almost every age group. Only 10% of 13 to 16-year-old girls reach their recommended daily guidelines of 60 minutes of physical activity per day.
These upgrades, whether physical or staffing based, are designed to target the concerns that women have. 2/3rds of women have taken measures to protect themselves from sexual harassment, with many citing discomfort in leisure facilities as a central reason for their disinclination towards physical activity.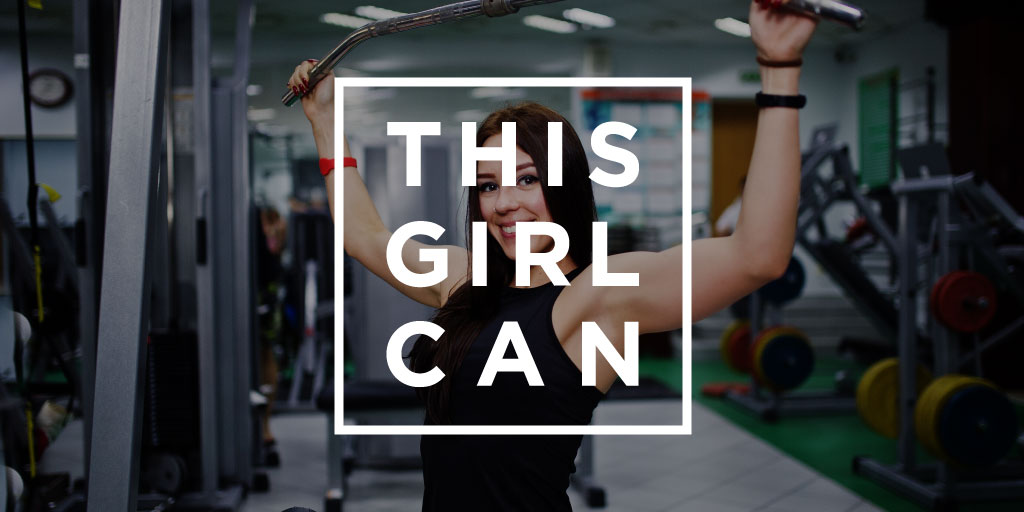 The This Girl Can Initiative is an important step in creating inclusive spaces. Not only does it structure around classes, where women are most prevalent and enthusiastic, but near £500,000 in investment will be available to facilitate changes to leisure venues across the country.
Work and Employment
The inclination toward physical activity increased during and post-pandemic. However, according to The Active Workforce Report, only 4% of Small to Medium Enterprises (SMEs) provide opportunities to be active during the workday. 99.9% of UK businesses are SMEs with little comparable access to activity centres or solutions that are enjoyed by corporate enterprises.
Yet the inclination amongst the nation's workers is toward physical activity-based programmes. Popular amongst employees in SMEs is the Cycle to Work Scheme, with just under 40% of employees wanting to be involved. Nearly one-third of employees see little to no support to help them access better fitness from their employers.
A report commissioned by the IHRSA (International Health, Racquet and Sports club Association) on behalf of the Global Health and Fitness Alliance found that inactivity in the UK economy costs up to £17 billion a year. Physical inactivity costs the UK health care system £3.5 billion annually, with the lack of productivity estimated at £13.5 billion a year. An investment of just £1,389 in an inactive individual can yield positive results in less than a year in productivity, health, wellbeing, and the economy.
Conclusion
Harnessing the sports, fitness and physical activity sectors is integral to fully realising the potential of the Levelling Up Agenda. If we are to create a stronger economy and environment for the British people, harnessing physical activity must be at the top of the agenda to ensure a healthier economy and public.