No savvy businessperson gets into business for themselves because it's easier. Those that have, often find the experience to be a short, sharp, shock. When you're working on keeping your business running, it's easy to let opportunities fly past you.
Sometimes this is about simply being in the right place at the right time. There are, however, a few trends you can keep an eye on in the activities sector – that apply widely to many other types of business too.
Take advantage of COVID-19 funding
The activities industry is well-placed to provide necessary services with well-evidenced outcomes. For the education sector and for the public, fitness is an essential goal for good mental and physical health.
That being said, look out for government initiatives designed to pump more finance into the economy as well as opportunities at reduced interest rates to take out loans. These can be great ways to fill out financing holes and give you an opportunity to invest in new projects and equipment.
Don't ignore inexpensive self-directed learning
Self-directed learning has had a huge impact on the sector and employment widely. The post-Covid-19 future belongs to those who took the time to diversify their skills in one of the most difficult periods in modern times.
Massive Open Online Courses (MOOCs) became incredibly popular during the height of restrictions, teaching a variety of skills from the technical to ensuring the wellbeing of your employees. Consider authoritative blogs and subscription-based e-learning for skills such as first aid and safeguarding.
Expand your business with new talent
As well as government initiatives for extra funding, there are also great opportunities to take on new talent. It seems counterintuitive for many who've found themselves struggling, but with the initiatives to expand into younger talent, take on apprentices, and upskill people specifically for your sector, you have more flexibility than ever.
New talent is also an opportunity for research, solidifying your role in the community and updating your methods. You can use young talent to do the research into ideas or strategies that you might be putting off.
Consider bringing them into your business at a time when youth unemployment rose to 14.4% across the UK as they became some of the first casualties of restrictions.
The youngest most voracious users of technology are also more likely to come up with those cost-saving technological measures you've been missing. Use that skill set to your advantage.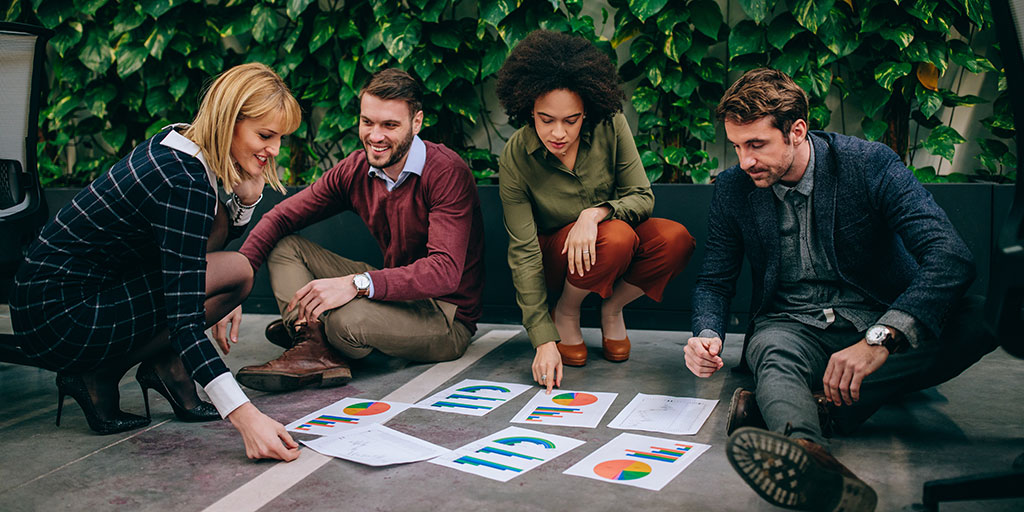 Creating content for your business
Content creation is a great way to improve your businesses' visibility. There's plenty of content types to choose from with various functions. You can mix and match them and produce them just for your business or niche.
More than two-thirds of searches go through Google, so if you want to rank highly, you'll pay attention to Google SEO that put high-quality content above those filled with keywords.
Researching the market also has the double benefit of helping you find trends in the market that can be easily adapted to your needs. You yourself become a beacon whilst your gathering an arsenal of knowledge that you can use in your own business.
Maximise your staffs' capacity
With the popularity of MOOCs and other similar learning environments, you may find many of your staff have a slightly different skill set than you first thought. If that's the case, a survey or a conversation will have you better equipped to see what those skills might be and whether they would be useful to your business.
If anything, this gives you the opportunity to catch up with your team. Where wellbeing is concerned, this is a great indication of the health of your intra-business relations. Providing a general ad hoc way for them to express themselves, can make them feel like empowered members of your team.
Don't ignore flexible working
Flexible working has been for some, the highlight of the pandemic. Some businesses have used it as a way to cut costs on office space. Reducing the members of your group that have to be in an office if it really isn't necessary can be a cost-saver. All those IT upgrades you've been through will come in handy to keep your staff in touch with one another.