The Department of Education has come under fire for the role of schools in encouraging football amongst girls. The England women's national side, the Lionesses, have called for the government to make sizeable changes after their side claimed victory at the Euro this year.
The Lionesses sent an open letter to Chancellor and contender for premiership, Rishi Sunak, calling for a greater mandate in supporting girls' football in the curriculum. They cited their own experiences and the need to commit to girls' equal access to football in PE lessons.
The current national curriculum does not differentiate between boys and girls in managing physical activity. NHS guideline state that 5 to 18-year-olds should engage in at least 60 minutes of moderate to vigorous activity every day. Therefore, it is up to the schools as to how they organise PE and extracurriculars to meet this guideline.
The Challenge
In the Lionesses' open letter they called for greater access to football for girls. They highlighted that 63% of girls have access to football in schools. Yet England Football claimed that 44%, less than half of schools, give girls equal access to football and PE.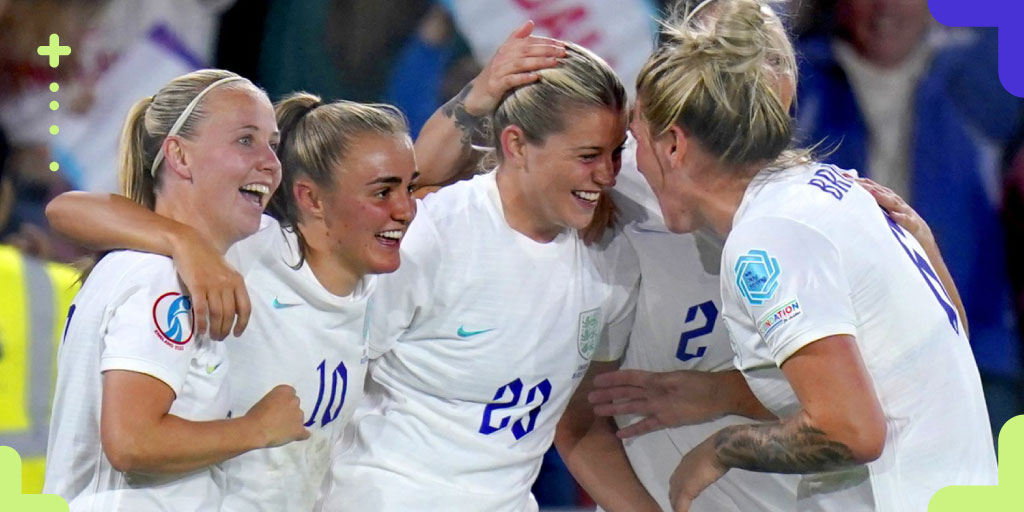 Women in Sport, an organisation that champions women and girls in sport, released the report Reframing Sport for Teenage Girls last year. The report argued that only 10% of teenage girls aged 13-16 reached their physical activity targets, with various reasons for the drop-off in activity levels. Many girls cited their discomfort at playing sport in front of others, menstrual poverty and a negative impression of being 'sporty' as barriers to their engaging in sport. As the report states, girls enjoying sport is a key factor in changing this dynamic.
Some question whether more needs to be done to separate boys and girls when engaging in physical activity in schools, especially at KS3 and KS4. Many female footballers, for example, have pointed out that playing with boys made them more competitive athletes. Yet playing in front of or with boys may be a serious impediment to structurally supportive activity.
So how can we make football more accessible to girls? Read on to find out…
1. What exists that encourages football and sport for girls?
The government is currently working closely with the FA to give equal access to football through clubs by 2024. The aim is to encourage a new generation to follow in the footsteps of the Lionessesses, following their defeat of Germany in the Euro Women's final.
As a whole, the School Sport and the Activity Action Plan has been employed to enable all children to engage in school sport. In conjunction with Sport England, a new digital resource called Studio You represents £1.5 million in investment. The resource is for teachers to help them engage less active and inactive teenage girls.
DfE is funding a three-year programme that will give thousands of girls access to competitive sport. Though not specifically aimed at football, the investment is worth up to £980,000 and is designed to improve the access to competitive sport and sporting leadership opportunities for 8 to 16-year-olds.
2. What areas can help girls learn the skills needed to engage in football?
There is available support to help plan high-quality PE lessons in the form of the Ofsted PE Research review. Fundamental Movement Skills (FMS) are a key area which establishes some of the most important movement areas for competency in ball sports, including football. These include running, jumping, twisting, balancing, throwing and catching.
Activities companies across the country can offer a great deal of support. Schools have access to the PE and Sport Premium to support bringing high-quality lessons with the addition of help from the activities sector. Anything from CPD support to exploring new opportunities for extracurricular clubs can be fashioned into a yearly plan for sports and activities.
3. What kind of funding is available for girls' sport
PE is a compulsory subject in the national curriculum. The PE and Sport Premium is a £320 million fund to boost sporting opportunities for children. Its aim is to support high-quality PE lessons, with an additional £30 million per year to open up school sports facilities in England outside school hours. A time that can be used for extracurriculars including single-sex or mixed sports teams.
Conclusion
The Lionesses, in addition to athletes such as Emma Raducanu, impress the importance of encouraging a healthy attitude toward sport. Using the funding and resources available is important to help create better value for girls, whether they choose to become professional athletes or for their own personal fitness.