Introduction
Covid-19 has created multiple challenges for activity providers, impacting their ability for direct delivery and subsequently their impact on the community.
The Holiday Activities and Food Programme which was originally delivered as a pilot programme in ten areas, successfully worked with key partners to combat holiday hunger and following a government announcement is now being extended to the entirety of England in 2021.
The funding allocated to each local authority gives your organisation the opportunity to improve the physical and mental health of thousands of young people impacted by successive lockdowns.
The programme is designed to offer activity sessions with food to children during the 2021 Easter, Summer and Christmas holidays, combating the major challenge faced by parents during the school holidays who otherwise would not be able to access the support normally available to them during the school term.
The newly expanded programme builds on and scales the great work and lessons learnt from the pilot to a national level targeting much of the inequality showcased at the height of the pandemic.
Up to £220 million in grants will be made available to local authorities to help coordinate holiday provisions which will now be available to all children in England. The grant will be allocated to each local authority based on the number of children currently receiving a free school benefit in that area. Free places need to be made available for the equivalent of 4 hours a day, 4 days a week for 6 weeks a year.
The benefits of partnering with a local authority as a delivery provider could not only help with revenue but breathe life into a generation impeded by pandemic restrictions.
As children return to school, social, physical, and academic skills need to be at the forefront of our minds, and your business has the chance to set that tone. Solidify your place in your community as a reliable delivery partner and open yourself up to showcase your programmes to more schools and organisations across your area!
Read on to find out how…
The Challenge
As schools return this month, the logistics of keeping students safe and coordinating large-scale holiday programs with Easter less than 4 weeks away is going to be tough.
The expansion of the program has left local authorities with little time to coordinate a program that fits all the criteria.
Many authorities will look to provide a virtual activity offer and ensure a strong food provision for Easter. With the focus for direct delivery switching to the Summer holiday.
Any prospective holiday programme needs to be accessible and inclusive. Engaging as many children as possible should be the target, primarily those meeting the eligibility criteria many of whom may not have been able to access provision of this kind before.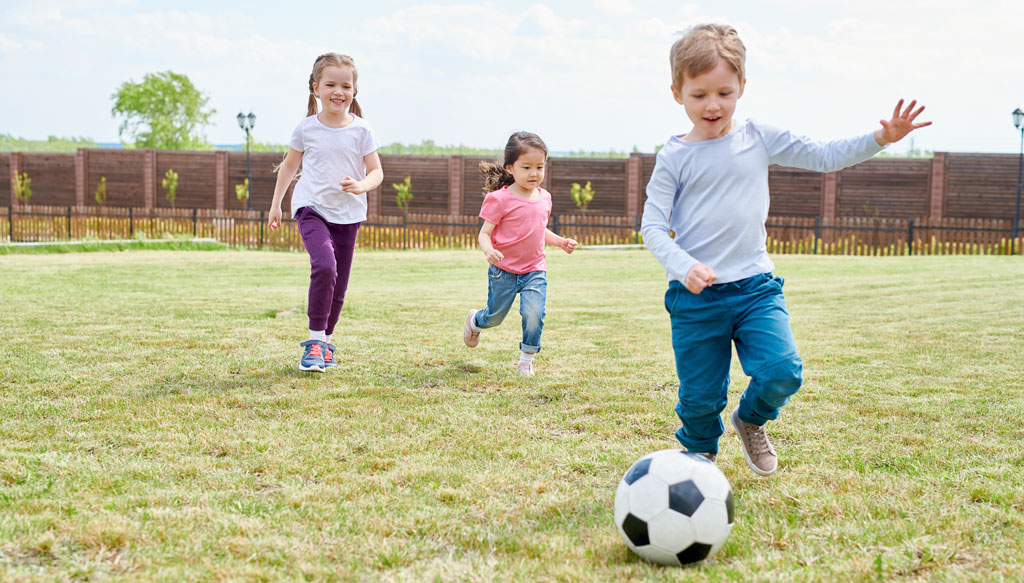 Activity providers are well placed to offer sessions to children with a variety of skill levels and inclinations. After a prolonged stay at home, the challenge will be in making sure that the habits of the past year inside are replaced with engaging play outside.
Due to the scale of the programme and the number of children eligible, local authorities are actively making plans and seeking out high-quality providers with the capacity to support the rollout.
Finding a contact to pitch your service is the first milestone. Each local authority has a list of contacts, search here for the local authorities in your area. As a software partner for a number of councils, we have identified the following:
Early help children's' services
Public Health
Active Partnerships/leisure service departments

Contact us for information on your local authority.

Key steps to becoming a delivery partner
Identifying contacts and processes

Get on to your local authority website and start looking for contacts in the relevant sectors. These are going to be the types of people you'll need to pitch your service too. Make sure you check that you are fully registered with your local authority and you have updated any recent company information. If local authorities are going to be looking for delivery partners, it's essential that all your information is in order. Ensure you are registered with your local authority tender portal as contracts and market engagement activities will be published here.

Understanding the criteria

Maximise your chances by positioning your organisation as the ideal partner to produce the desired outcomes. Make sure you can demonstrate that you offer the following in your holiday program:




a nutritional programme that extends past breakfast and lunch to offer children sustainable methods to improve eating habits and activity levels (or the ability to partner with a food provider).
an array of engaging activities that can build resilience, character and wellbeing with a pathway to improving academic skills.
a programme that demonstrates an inclusive and accessible service capable of attracting and engaging students from disadvantaged backgrounds.
that it provides a locally available programme with free places for eligible children for the equivalent of 4 hours a day, 4 days a week, 6 weeks a year.
that it provides a safe environment and reduces social isolation.

Successfully contracting with a Local Authority

n order to become a local government supplier, there is a minimum standard an organisation must be able to demonstrate. You should ensure that your business has the following before successfully contracting:




Your company should be fully insured for offering activities including public, employer and activity equipment liability.
Policy documents that cover your company health and safety standards and safeguarding for children should be readily available.
Covid-19 safety measuresthat demonstrate how you are able to implement the latest guidance to be COVID safe.
You need to be following minimum operating standards for sports and activities programmes or clubs.
Have proven delivery experience with established programmes in those locations.
Relevant and established partnerships with community and industry partners. A good example would be a school or food service.
Solid references from reliable sources.

Working out your capacity and your proposal

Whether you're a small or large organisation, you need to assess your capacity for new and existing participants. Accessibility of sessions for those with audio, visual and mobile impairments will be integral to producing an all-encompassing group of sessions. Is there ramp access and have schemes of work been adapted for the impaired as well as being socially inclusive for those from disadvantaged backgrounds? Demonstrating your experience with the particular issues in your local area and the methods that have used to tackle them.






Stay upto date

The current climate is ever-changing and as the programme is being rolled out with a short timeline, it is important to ensure you are up to date with all the current guidance from the Department for Education. We will be doing our bit share the knowledge and insights we have, but another good idea would be to check UK Active Kids. The membership body for the industry is working closely with DfE and shares updates with its members regularly.

Using technology to manage your systems

Easy-to-use reporting measures are key to tracking outcomes for activity sessions that encourage healthy eating habits and discourage holiday inactivity. Consider investing in a platform that can provide comprehensive booking management tools and reporting functions so you can keep local authorities abreast of your progress. The scale of business could give your organisation the bump it needs to grow. Use this time to take stock of what you have, how it works and research if it could work better with more access. Automate and organise schemes of work and streamline communications with staff so they're never out of the loop. Coordinate Sport is built for your activity company and is primed to help you grow, evolve and meet the expectations of an ever-changing climate.

Scaling your programme

All that extra work comes with a price and that price does not have to be negative when you're bringing so much to the lives of young people. Recruiting more skilled coaches whether part-time or full time and providing them with a manageable workload should be one of your main targets. The question is, how do you ensure that as you grow you're still delivering the same quality service? You'll need a highly adaptable platform, one that can be modified to your needs as you scale. Coordinate Sport's platform can provide each staff member with their own dashboard, interactive timetable, and alerts when policy documents need to be read. As you grow, maintain a slick timesheet and payroll system for every new and existing staff member and provide them with clear collaborative communication as things change.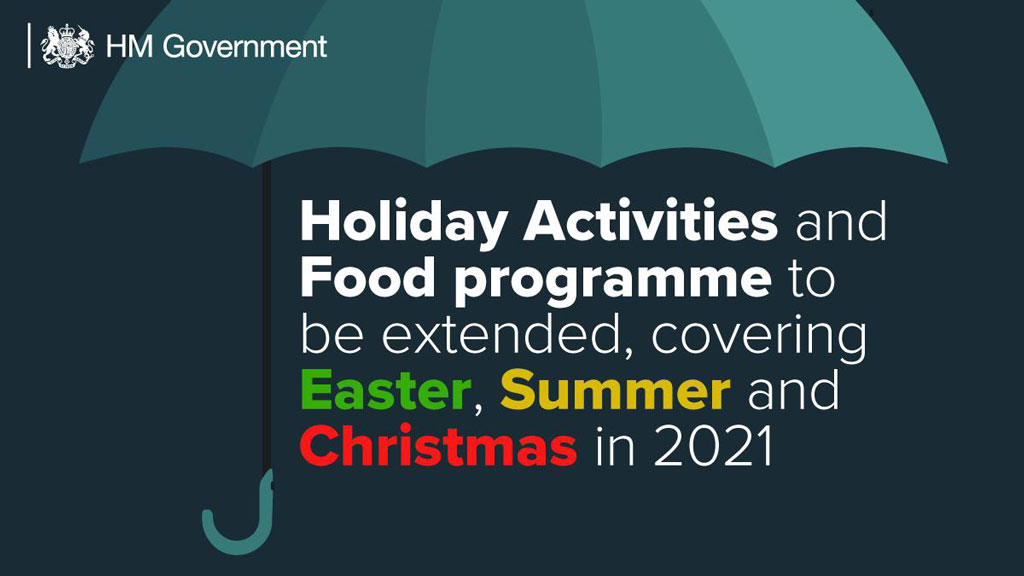 The Holiday Activities & Food Programme could maximise your activity business' capacity to transition successfully out of restrictions.
Working with local authorities will not only expose your staff to new challenges but it can provide your business with an opportunity to show how important what you do is to your community. Create links with local businesses, get young people on the pathway to skills and employment, and maximise your business' potential.