As a School or commissioning organisation it is important to be informed and make sound decisions based on knowledge.
The sports coaching industry has developed over the last three decades to become an established pillar of the health and education system, this has not stopped unfounded myths being shared.
This blog is designed to support schools and organisations when considering your options for activities providers, and debunk common misconceptions that stand in your way of finding the best provider for you school.

Sports coaching providers are not professional
Despite what rumours you may have heard; Sports coaches are not shady charlatans hoisting a bag of footballs into a white van in a track suit.
Providing professional PE and sports coaching services into schools began over 25 years ago, and like any other industry, it has improved and evolved over the decades.
Not only has the profession developed, but providers have also revolutionised the industry, working with children across the country to improve the offering and access to quality physical education as well as providing opportunities for young people to be active.
As well as the multiple qualifications a coach requires to be "qualified", they often hold years of experience not only participating in a variety of sports themselves but also experience coaching young people from a variety of backgrounds, often with experience working in a variety of school settings, implementing multiple policies and showcasing unwavering standards.
What we have now is Coaches and sports providers improving the teaching experience for both teachers and children.
For teachers they can support their provision of PE, and for children they benefit from a specialist in sport introducing them to new methods, techniques and games to help achieve the skills required in line with the curriculum.
Effective research will provide any school with the evidence they need to choose the right type of provider.

FACT: Increasing physical activity lessons from twice a week to daily has been reported to have a significant effect on primary pupils' academic achievement in maths, reading and writing (Ericsson, 2008).
Sports coaches can't teach PE as well as teachers
It's important to reference this myth because it is widely a sweeping statement. Like any profession, Sports coaches actually spend far more time, learning and training in sports education, science and wellbeing than a teacher.
Depending on the length of their PGCE or teaching qualification, PE is taught in a small, generalised block of time. It's absolutely dwarfed by the classroom management, literacy, numeracy skills, pedagogy and key topical conversations on controversial issues like values and religion.
With anything from just 4 hours of PE instruction, teachers are expected to be confident planning, assessing and teaching various sports disciplines.
Specialists are by no means uncommon in schools. They support music, languages and sport on a regular basis often helping to reduce the strain on teachers and helping them upskill.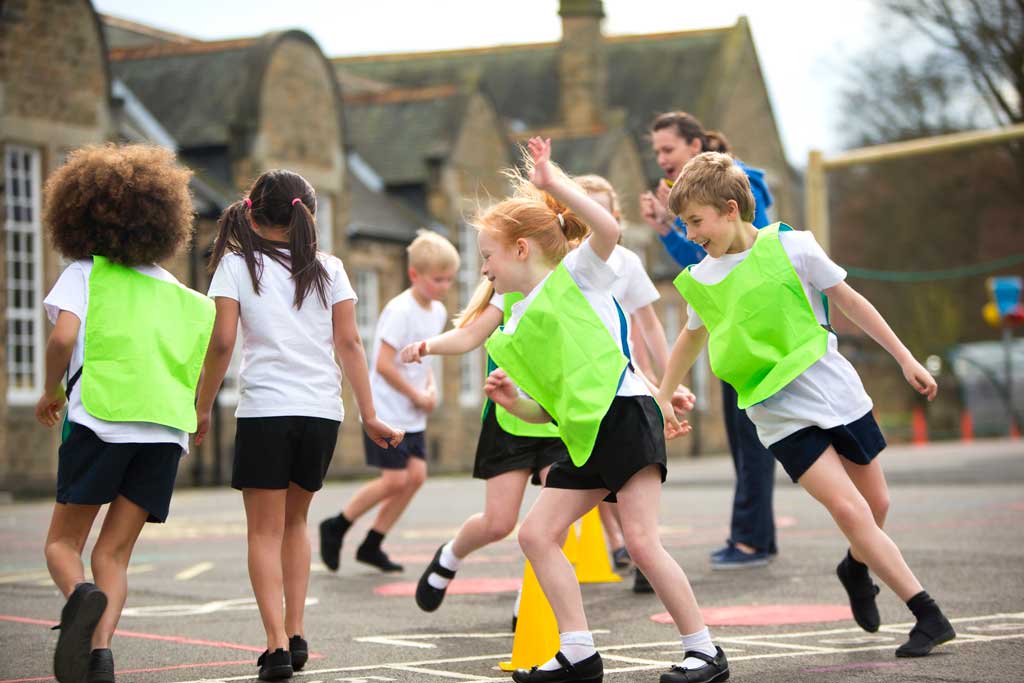 Sports coaches need a level 2 qualification in every sport they deliver
A qualification of this kind costs an average of £500 or more which would probably exclude the significant majority from teaching sport. The guidance for teaching at the school level is a minimum UKCC level 2, the same level multi-sport qualification or a specific qualification in the activity being taught.
There is no statutory requirement for a qualification in each subject and if it did, most teachers would be vastly under qualified and unprepared.
There are also safety and safeguarding checks and qualifications that are recommended. Even the most cursory check on the average sports coaching website and you will find DBS and First Aid qualified coaches, also look out for the PE & School Sport specific qualifications from 1st4sport

Fact: In secondary pupils, performance in certain sports including football, netball, athletics and hockey have been found to be positively associated with higher GCSE scores in maths and English (Dexter, 1999).
PPA time shouldn't be used for covering PE
PPA time is planning, preparation and assessment for teachers. It's a statutory requirement that entitles teachers to around 10% of the regular teaching hours.
The time is covered in a multitude of ways and with various different types of staff, some of which are external parties offering music, languages or PE.
Now PPA time is covered through the staff core budget, so any sessions during this time are paid for out of this budget.
The confusion came when The Primary PE and Sport Premium, introduced in March 2013 comes in. The provision was extended from 150 million to 320 million when the proceeds of the sugar tax was added to it.
Sports coaching providers are only paid through the premium if they are sustainably enhancing the PE & School Sport offer, not when covering PPA.
That is not to say that PE PPA cover arrangements are not successful, just that they cannot be funded via the PE Premium.

PE should only be taught in the afternoon
It's not uncommon for schools to prioritise numeracy and literacy skills for mornings arguing that this is when children are most likely to be focussed.
Studies show however, that getting the blood pumping earlier in the day for children improves their productivity, increases their cognitive function, boosts their metabolism, fights fatigue and improves behaviour and mood. It seems like a no-brainer!

Fact: Exercise gets the blood flowing and increases the amount of oxygen that gets to the brain. It also releases endorphins in the body – providing children with an increase in focus for between 4 to 10 hours.
It's better to engage a sports club rather than a sports/PE provider
Sports clubs are a great option to get children passionate and involved in sport.
They're also often staffed by volunteers who have full-time jobs of their own whilst sports coach providers devote all their time to training and upskilling. Full-time coaching providers have flexibility through the day to offer before, during and after school sessions too.
The longer sports coaches have been working the better they are at class management, engaging children with a variety of different skills and experience and those who may feel a little excluded from sport.
Children who are already engaged in a sport are usually active members of their local sports club and easier to engage, whereas engaging non-sporty children of varying abilities takes practice and experience.
Consider engaging with local clubs to provide introductory sessions and to establish a referral for children wishing to take part in a particular sport outside of school.