Lockdown restrictions have impacted every aspect of our lives. Young people, who rely heavily on the social experiences they have around learning and activities, have found themselves sitting in front of a screen for months end.
Whilst Netflix might be showing record-high usage, sitting in front of a screen for both learning and leisure has done nothing for their mental or physical health.
Continued inactivity across a lifetime is estimated to cost the UK economy £53.3 billion, a shocking statistic when two-thirds of parents say their children haven't been active for even an hour a day during pandemic restrictions.
Across sport, charity, government and education, the verdict is in. If we are going to help improve wellbeing for the youngest people in society, we need to focus on getting as many moving as soon as possible.
As restrictions ease, activity providers need to place themselves in the best possible position to absorb, assign, manage and complete multiple bookings. Automation will be key.
But why automation and how can it help your activities business?
Maintain Happy Customers
Automation can be a key area of your IT and business processes. When it comes to your customers, maintaining consistency by using automation will help your business get the balance right between activities and admin.
The best way to grow your business is not pouring over spreadsheets and loose paper timesheets but focussing on growing the volume and quality of delivery.
As booking  and customer volume increases so does the risk of error. Implementing automation keeps every booking consistent.
Covering key business processes, maps, safeguarding, health & safety, key documentation, customer preferences everything your business needs to provide a quality experience.
The more consistent and error-free your correspondence, the more trust, schools, organisations and parents have in your brand. 
It's not just improving customer experience, but the data that helps you make decisions. With automated reporting functions, you can build detailed data from your business.
No more guestimating. Get concrete reports for your funders and for your business so you have the right type of information that can help you invest more in your business.
Keep your staff motivated (and happy)
The very last thing you want in a busy period is a mass exodus of disgruntled staff, fed-up with impossibly large workloads. Especially if that workload is mostly faffing about with paper mileage reports and policy documents.
There is no end to the benefits to your business when you automate your processes. Whether it's a holiday camp or a regular weekly session, staff timetables will automate all the session data they need. Save paper and time with automated payroll, bookings and staff timetables.
Staff don't want to be micromanaged but at the same time, they don't want to be at sea without a paddle. Alerts and reminders can keep staff on target wherever they are.
You can update timetables and get alerts when your team has seen and understood them. If you take on more staff, you have a ready-made system that can absorb further staff with a minimal amount of admin.
Growth takes a dedicated team. With less admin, your staff have the time to upskill, providing your business with no end of talent to build sessions on.
And intelligent automation alerts you to issues when it's small enough for you or a member of your team to fix.
Automate the simpler queries so you can free up your staff to respond to the queries that really need seeing to. With Covid-19 still prevalent, safety has to be your number one priority.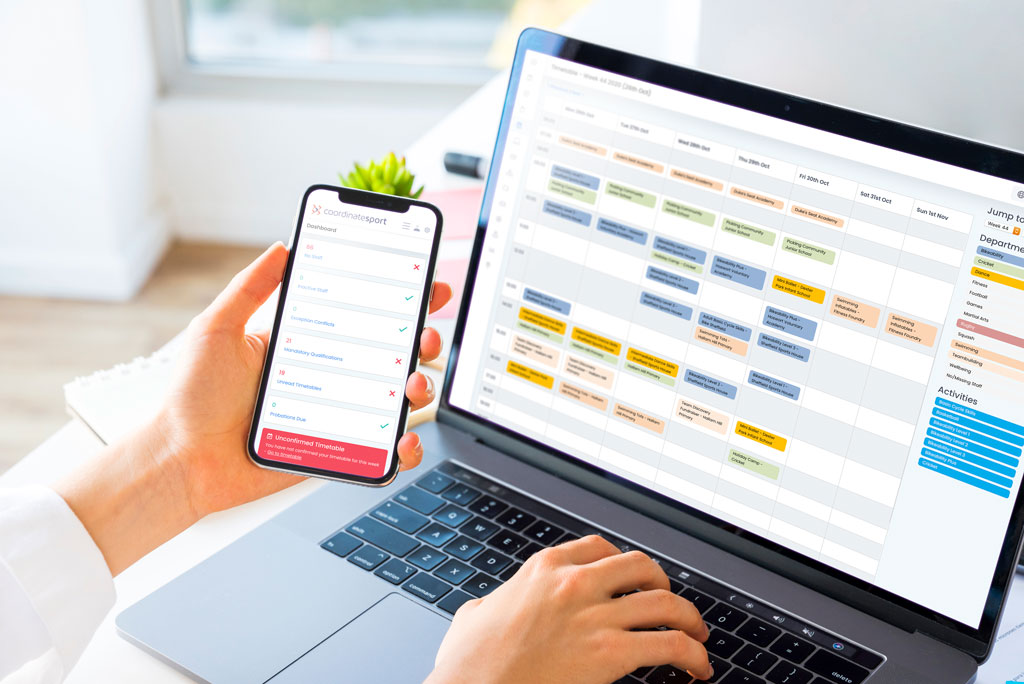 Fast-paced, well-managed growth
The more of your business processes you automate the more time you have to invest in growing your business.
There's no need to rush this, the more data you compile through automation, the better the decisions you will make about what processes to automate.
The key area here is time. Whether you're putting more time into marketing or offering more of your services to existing customers.
Time gives your staff the opportunity to upskill. Time gives you the capacity to get out of the office and meet prospective customers or work in schools. Don't replace people instead give yourself quality time to invest with.
Growth is expensive so your best option is to invest in the types of automation software that has wider applications.
Creating settings that are established modes of running activity sessions, means that there are several solutions to make your business processes easier to manage.
Keeping equipment within bubbles is set to be the new normal so knowing what you have and where you need to increase capacity will help you grow in a manageable way.
Coordinate Sport is built for the activities sector. It was built with the flexibility the sector needs to provide the impact you need to change lives.
Getting active is integral to the wellbeing of young people today. Be on the forefront with Coordinate Sport.