A learning centre can be integral to opening new markets and services for your customers. As a flexible springboard, an activities business has a wealth of in-built skills that can make this venture a staple of your community, providing necessary skills to produce pathways into employment.
Acting as an addition to your activities business, consider your options. A learning centre can dually act as an opportunity to widen your employment pool, embarking on skills necessary in the activities sector to strengthen local talent. Or it can be used in an entrepreneurial way to provide a solution to a social issue, using sport and activities learning for children or young adults, with clear and purposeful accredited qualifications.
If you decide that adding a learning centre for your business is right for you, start with these simple tips to make this the best step for you.
What will you be training, teaching, or assessing?
As an activities business, often the automatic decision is to teach coaching, sports, and activities. 1st4Sport qualifications deliver quality recognised coaching courses, and if for example you or your team are in receipt of a Level 3 Diploma in Sport & Physical Activities, you'll have enough robust knowledge to coach and teach the Level 2 Diploma. Commonly, minus one from the highest qualification you have, and you'll have established the understanding you'd need to be a trainer.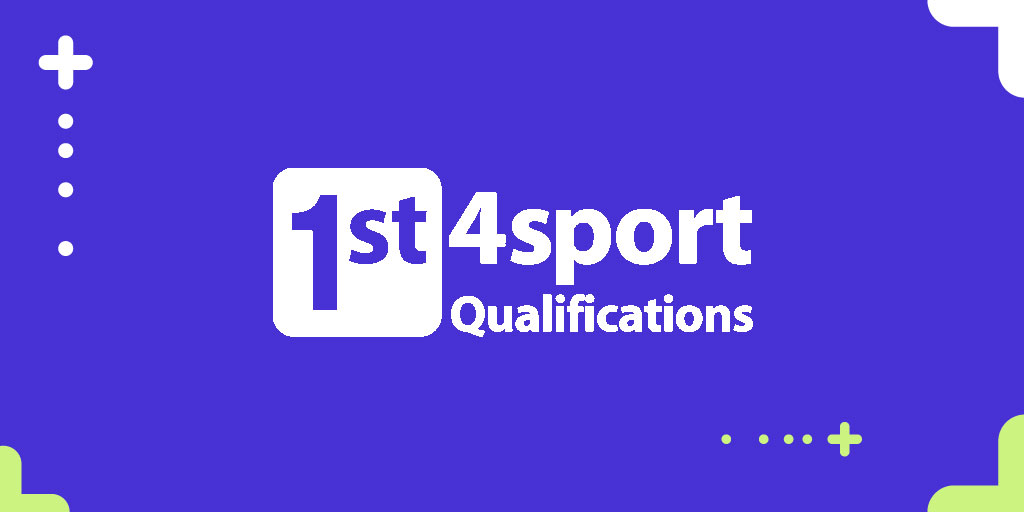 What qualifications do I need to be a teacher?
Your business can add a learning centre without you specifically becoming a teacher. Coaching and teaching have a similar basis but often coaches can be kinaesthetic learners and educators which means they learn and coach physically. A teacher needs to be an ambivert, to excel or at least be willing to improve their skills in all aspects, both aural, kinaesthetic, and verbally. Some businesses choose to hire people with these skills instead.
Offering accredited courses means you should aim to register yourself with an awarding body such as 1st4Sport. They will direct you toward the teaching and assessment qualifications you will need to work with them.
As a minimum, you need a teaching qualification at level 3, such as the Level 3 Award in Education and Training or a course that can act as a stepping stone such as the Level 3 Diploma in Supporting the Delivery of PE and School Sport. It's uncommon for awarding bodies to ask for a Level 4, and most people don't have one. Level 3 covers the essentials in teaching and will help provide you with that basic knowledge that can improve your confidence in the area.
Is there a difference between training and assessment?
If you're delivering accredited courses, these are courses that are nationally recognised, and you are essentially training to be assessed. The assessment plays a huge part as it's simply the final part of the training. Some good examples include NVQs, Apprenticeships and GCSEs. These courses are nationally recognised and will have been approved by an awarding body. In the case of GCSEs, examples include AQA and Edexcel who work in that qualification level.
Courses that aren't accredited, will be courses that you will have delivered on a regular basis to maintain safeguarding for example. Fire safety, safeguarding and Equality and Diversity come under this banner. Often these are in-house courses, with no awarding body but they still include a lot of vital information. For training a cohort of coaches, for example, these are some of the courses that you will be teaching them to understand, disseminate and use as parts of risk assessments.
Once you have an awarding body, you can choose to build a course that takes into consideration many of your own experiences. These can be integral for building a pool of talent but will be based on the qualifications specification to enable participant accreditation. You can, however, use the parameters of existing qualifications, as many of these have been tested by CIMSPA or developed in tandem by an organisation or National Governing Body (NGB) dedicated to a sport.
For different courses, they may be internally assessed by you and your team, and for quality assurance externally assessed. This is based on the awarding body, so it is best to check with them once you choose this option.

When you're choosing an awarding body, you need to make sure of the following:
Does the awarding body or bodies represent your area of specialism? You can check the CIMSPA directory for awarding bodies, that are best in the specialism that you deliver in.
What does the awarding body require of your centre? Make sure you do your research on these requirements. Simply use the link on their website to become a centre and go through their requirements.
How much does it cost? To become a learning centre, you'll need to know how much they charge for centre recognition, registration, and certification if these are costed. If this is not available on their website, give them a call to straighten out the details.
Does the awarding body align with my ethos? The way your business does business is important. If you're delivering multiple courses, you need to know that the awarding body will help you manage the extra load on their end. It's a partnership after all.
Once you have made these decisions and completed this research, you'll have a better idea of the costs, benefits and impacts a learning centre could have on your business. Remember setting up a learning centre should be a project that has an end goal.
That goal could be to grow or diversify your customer base or create a programme with a social impact. A learning centre has the capacity to link you to your local community, so it should be a reflection of your business ethos and your ideas for growth.