Football is one of the most important sports in the UK. For most children, it's one of the first sports they learn. From coordination to balance, a football activity programme is one of the first ways children learn.
The founders and leaders of football activity programmes all have a unique way of building their franchises. Inspired by the greatest footballers, bringing calibre coaching to the most in need and striking up a work-life balance for working parents. Football activity programmes have never been so important!
Building passion the Brazillian way
Fred Lowe found his love for football and eventually Southampton FC through his family. His father, more of a businessman than an avid fan, became chairman of Southampton FC, putting the juice behind some of Lowe's most memorable moments as a Southampton fan.
Now Managing Director of Brazillian Soccer Schools, there are two distinct brands; Socatots and Brazillian Soccer Schools. Both still operate under founder Simon Clifford's original syllabus. Socatots focuses on children as young as six months, establishing a basis for balance, coordination, colours and numbers.
Inspired by Clifford's friendship with Brazillian foot player Juininho, he discovered the smaller weighted ball commonly used in Brazil. This method encouraged multiple-touch football games and activities for play in smaller spaces.
Fred Lowe spoke about how in 1995, Clifford seized on the differences between childhood football in Brazil:
"Simon met Juninho in 1995 and they quickly became friends. Juninho was shocked to find that children in the UK weren't using the smaller balls he was used to. Simon managed to get some contracts through Juninho's father to see how they were used, which essentially at the time would have been on the street, and in an unstructured manner."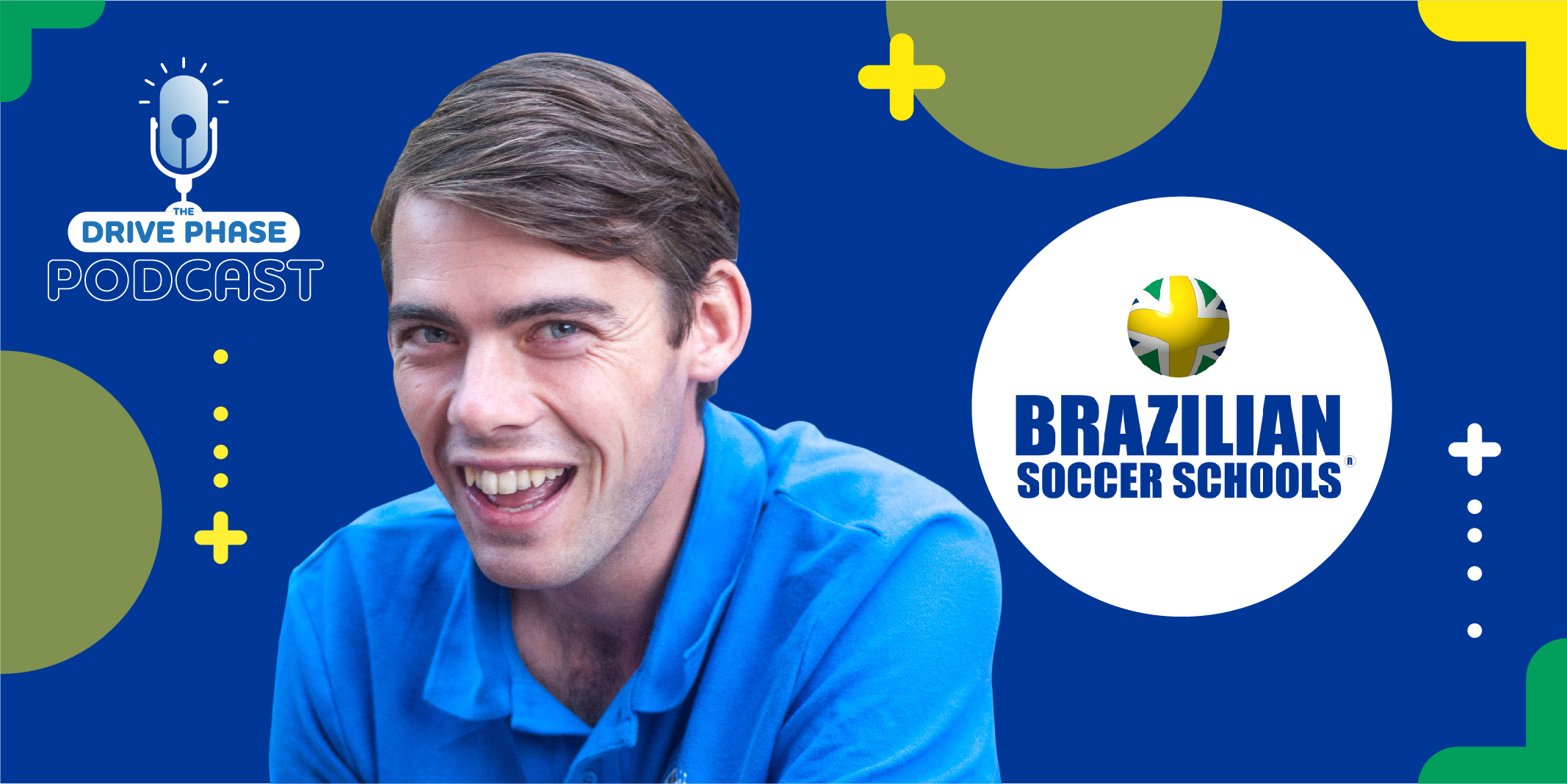 In small dynamic spaces, they weren't focusing on positions and technique as much as building a passion for the game. And very little has changed since Clifford brought back and built the Brazillian Soccer Schools method. This is what makes Brazillian Soccer Schools so unique.
Calibre coaching without the price tag
Charlie Hyman, like most young boys, loved football. He saw how football could transform young people when he started volunteering with his younger brother's team at Fulham. His work experience gave him first-hand experience in teaching football to primary school children. Nowhere near becoming a professional himself, he realised his talents were in Futsal and became an avid competitor whilst studying at Nottingham University.
Most graduates fresh from university would probably be looking for a lucrative graduate scheme. Not Charlie. He was motivated to make a change in football coaching because he believed and still does that kids deserved better:
"I recognised two things when I worked at Fulham. First, the quality was pretty poor. Unqualified coaches, flat footballs, poor pitches, and poorly organised clubs were the norm in grassroots football. And the second was that the kids were being priced out of regular sport. I saw some of this in Nottingham, but it was much more prevalent in London."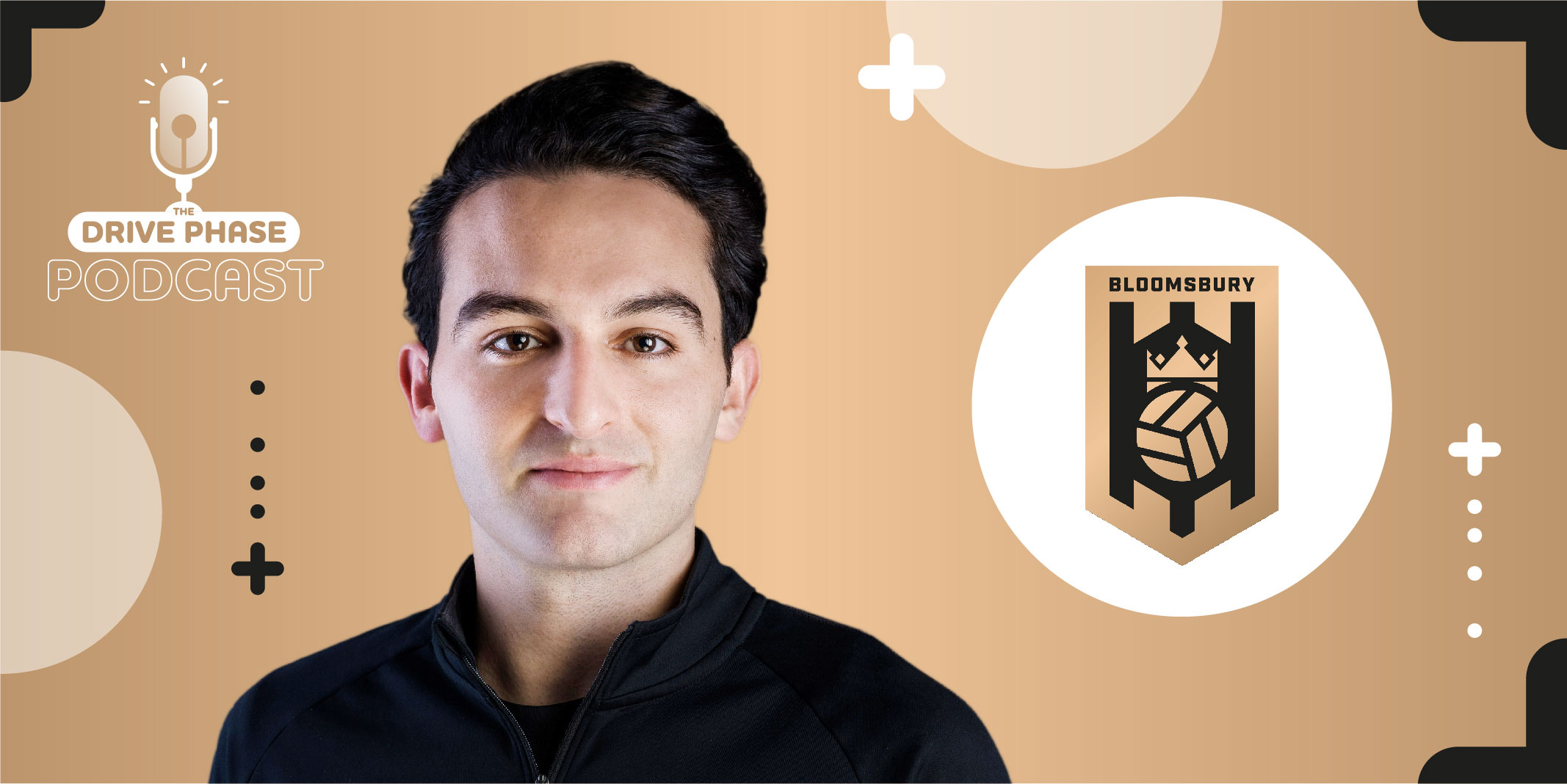 So, the question was, how could he give kids that calibre of training experience without the expense? That's when Bloomsbury Football was born. A combination between charitable giving, sponsorships and redirecting revenue goes to providing children who can least afford the places, an opportunity to have the best in coaching.
Business-savvy as ever, Charlie chose to have his club wearing Nike kits. Representing Nike opened doors, becoming a partner scheme and earning a coaching budget from them to keep their coaching up to date. Not only did it hit Nike's CSR bottom line, but it put their club on the map!
Teaching the market the value of kicking
How can you create a work-life balance that suits a working parent and provide an activity programme for a young football-crazy child? Little Kickers Founder Christine was tasked with finding a club for her two-year-old son, and she had an idea. If the mountain wouldn't go to her, then she would set up a mountain for herself!
"I was really struggling with the work-life balance in my professional career. I decided to take some time out to see my son Lucas, who was two at the time. As I had been working so much, I'd almost never get to see him on the weekdays.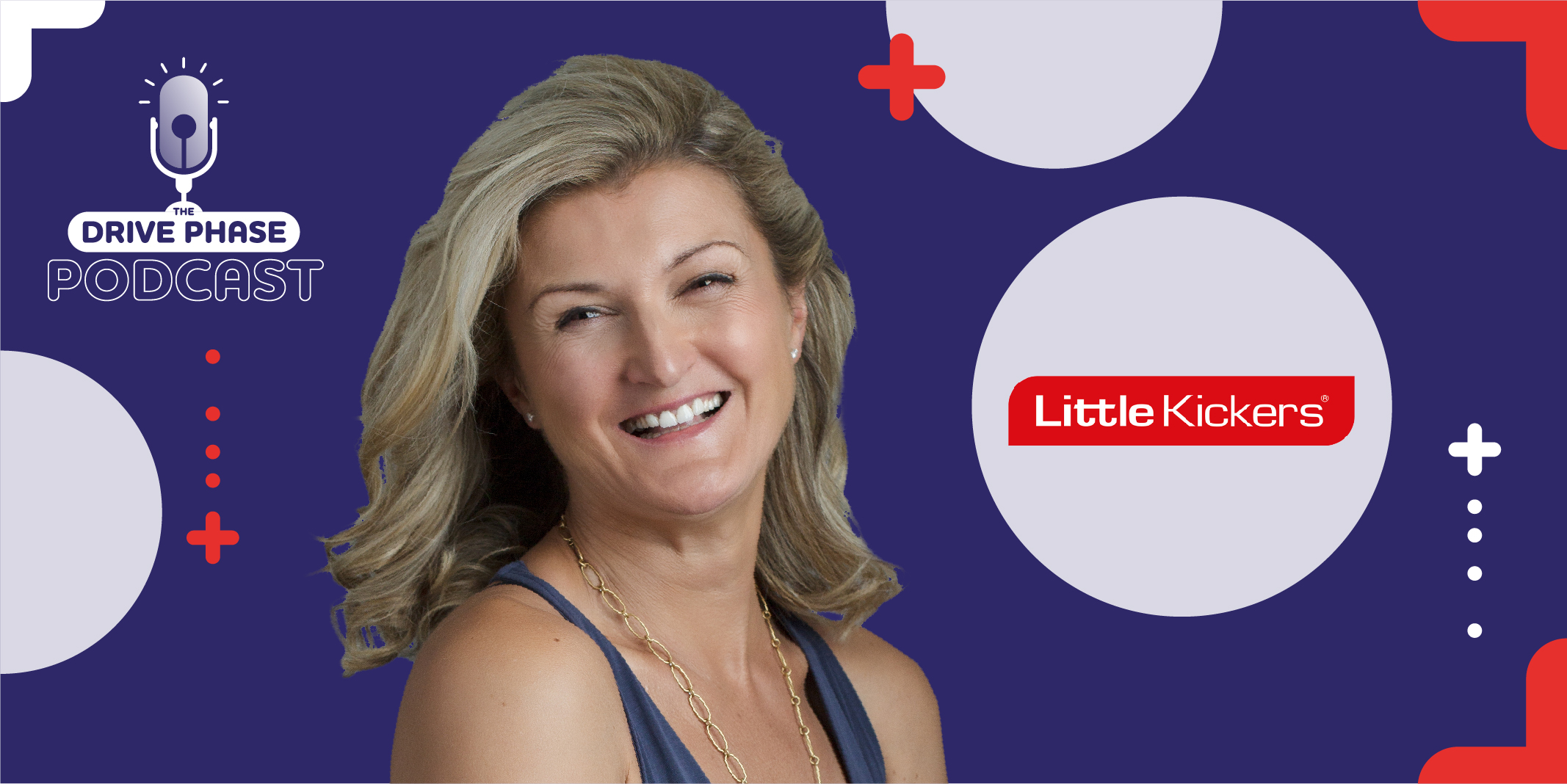 My son loved football, and we'd go down to Wandsworth Common in London to play football. I decided to try and find classes for him, but nothing started for kids until they were five."
Little Kickers developed a badge scheme that really helped them educate the market on football training. In the most advanced markets, such as the UK, Canada, and Australia, the need for this sort of class was a given. For markets in India and China, a badge system for 18 months through to 7 years old showed them the value of football skills for toddlers.
To hear more about these football activity programmes, check out The Drive Phase podcast! Host James Moore sits down with the movers and the shakers of the sector to find out just how transformative the industry really is. Listen and subscribe anywhere you get your podcasts.